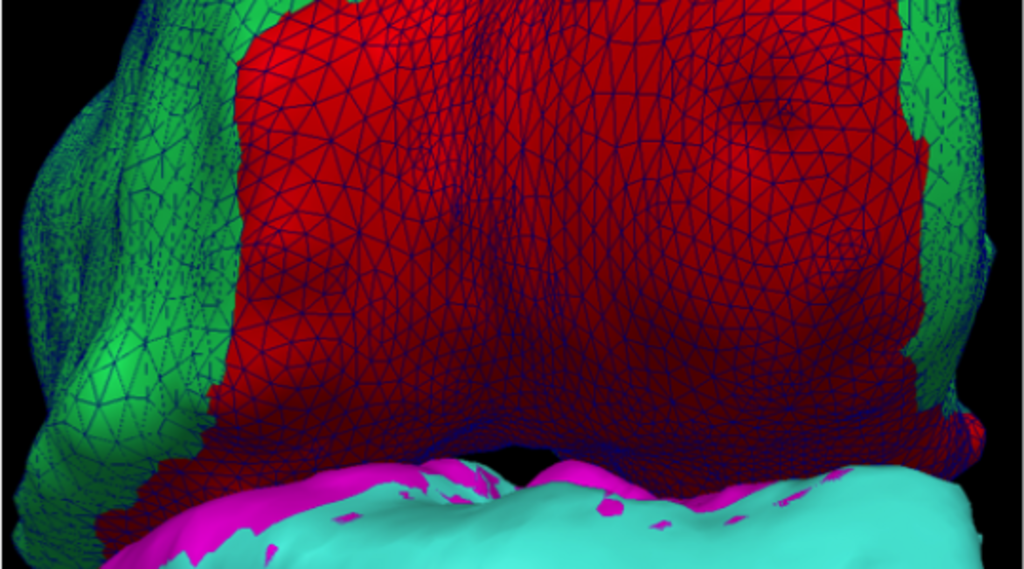 Osteoarthritis and osteoporosis image analysis research is yet another focus area of IIBI. Architecture and biomechanics of osteoporotic bone, cartilage morphometrics, and overall orthopedic biomechanics are studies from a variety of imaging modalities, including MR, CT, and ultrasound.
Orthopedic image analysis at IIBI:
Projects

Characterization of trabecular bone plate-rod micro-architecture
CT-Based Modeling of Bone Micro-Architecture and Fracture-Risk
Osteoporosis in Chronic Obstructive Pulmonary Disease (COPD)

understanding the linkage between COPD-related factors, bone structure, and fracture risk and identification of unique COPD subgroups with elevated fracture-risk

Publications
Cartilage image analysis inj the knee joint is of primary interest although the developed methods and approaches are generally applicable.